Book Collectors
For those lovers of the paper addiction
StarFruit
Regular Boarder
Online No
Level 14
Joined 1 year ago
Post(s) 2
Location Vancouver...
I love collecting manga, doujinshi and artbooks. :)
I really like reading books with an awesome plot and beautiful art~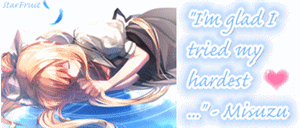 ipwnboyz
Regular Boarder
Online Yes
Level 16
Joined 3 years ago
Post(s) 27
Location Canada
Updated

14 days ago
#29225038
darkfader
Regular Boarder
Online No
Level 17
Joined 8 years ago
Post(s) 40
Location Netherlan...
Join the club to join the discussion.