KingPOSEidon

New World P.O.P Collection 01/01/12
Figures (23)
About
Welcome to the page of KingPOSEidon
I'm a huge one piece fanatic i love watching the anime and reading the manga and of course collecting the figures.
I started my collection innocently purchasing bootlegs. I then discovered the real deal at my local hobby store and bought myself some grand line men i then wanted to expand my collection and moved on to figuarts zero.
Its 2012 and now I've set my sites on the world of P.O.P - New World
My Top 5 Favourite One Piece Characters:
MONKEY D. LUFFY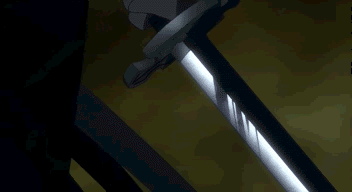 RORONOA ZORO
EUSTASS KID
TRAFALGAR LAW
MARSHALL D. TEACH
My childhood would not be complete without Pokemon, I was more into the games and the Cards (which im selling btw) than the figures but hopefully i find a figure of my all time favourite Pokemon Charizard.
A List Of My Dream Team in each Version. Pokemon White would have to be my all time favourite, best and strongest team. I love dragon types.
Pokemon RED:
Pokemon SILVER:
Pokemon RUBY:
Pokemon DIAMOND:
Pokemon WHITE:
This is not my collection. This is my dream collection that one day i hope i get close enough to re-creating
Photo by: Chapulin
Misc

MASSIVE P.O.P SALE!!!!! (Moving on from figures ...

2 years ago

3222 6

Misc

(Figure Display ) This could possibly be the new...

2 years ago

3760 23

Misc

A fun game for all MFC users

2 years ago

2838 52
Comments (93)
Details
14805 (1292)

24

One Piece, Family Guy, American Dad, The Cleveland Show, The Simpsons, South Park, The Big Bang Theory, Its Always Sunny In Philadephia, Jersey Shore , WWE

Only The Best Manga Series Ever! ONE PIECE!

Pokemon (Gameboy,DS) , Super Mario Games (Nintendo 64, Gameboy, DS), Sonic The Hedghog Games (SEGA Megadrive), Super Smash Bros (Nintendo 64), Final Fantasy (PS2, PS3), One Piece Kaizoku Mousu (PS3)
Clubs (1)