LostPrincess

〜μ'sic Forever♪♪♪♪♪♪♪♪♪〜
About

Hello and welcome to my profile! ( ღ'ᴗ'ღ )
Harasho! I'm Sani from Frankfurt, Germany and my favorite anime is Love Live! School idol project. Thank you for visiting my profile. FRs and PMs are always welcome! Talk to me in German, Englisch or French. (⺣◡⺣)♡

If you'd like, you can visit me on School Idol Tomodachi:
http://schoolido.lu/user/Rapunzel/

Nozomi, Eli, Kanan and Mari are my waifus. (❁´ω`❁) The cards told me that NozoEli and KananMari will be my best OTPs forever.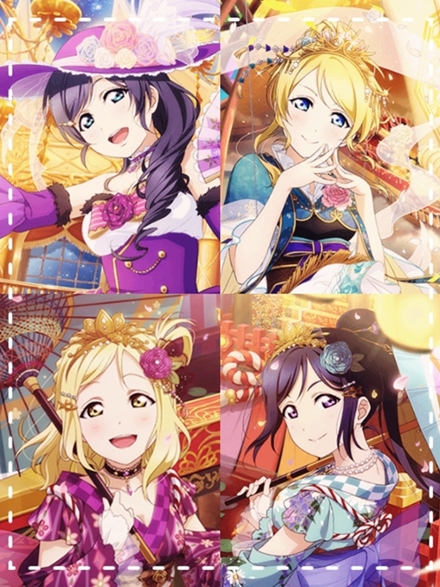 For more NozoEli, please click here.


View spoiler

Hide spoiler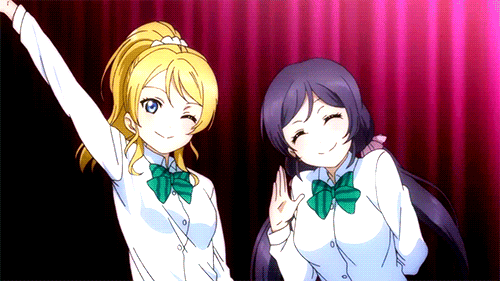 My Love Live Story ♡


View spoiler

Hide spoiler

Everything started with Kotori. I've seen alot about Love Live! on Twitter and other social media before but never thought that I would ever watch it since I've never been into idols at all. One day, I've seen the prototype of Alter's Kotori (

item #236159

) in that wonderful christmas costume and I was over the moon. I felt in love with this figure from the very first second and decided to give the anime a chance. My expectations were very low because I didn't expect much of an idol anime.
Well, now I know better. I would have never thought that an anime could mean so much to me like Love Live! does. I felt in love with all nine (or better said, all 18) members of μ's, their music and the wonderful animation. After a while, I started playing Love Live! School Idol Festival and watching the concert. In all the years I've been watching animes before, I never cared about the seiyuu's but Love Live! changed everything. Words can't describe how much I love these girls. They became part of my daily life and I owe them so much. Since I'm still a student, I don't have much money so I can only afford my two queens, Nozomi and Eli, hopefully one day, I will be able to enlarge my collection with all the girls. ( ღ'ᴗ'ღ ) I'm also very excited for Aqours and I'm sure that they will be just as precious as μ's. 〜μ'sic Forever♪♪♪♪♪♪♪♪♪〜

My favotite songs:
1# Bokutachi wa Hitotsu no Hikari
START:DASH!!, Bokura no LIVE Kimi to no LIFE, Snow halation, Garasu no Hanazono, soldier game, Suki desu ga Suki desu ka?, Mou Hitori Ja Nai yo
All the movie songs: Angelic Angel, Hello, Hoshi o Kazoete, ?←HEARTBEAT, Future style, SUNNY DAY SONG
lily white : Binetsu Kara Mystery, Shunjou Romantic, Otohime Haato de Rabu Kyuuden
BiBi : Fuyu ga Kureta Yokan, PSYCHIC FIRE, Saitei de Saikou no Paradiso
Printemps : Unbalanced Love, NO EXIT ORION






My Water Babes, Kanan and Mari ♡


View spoiler

Hide spoiler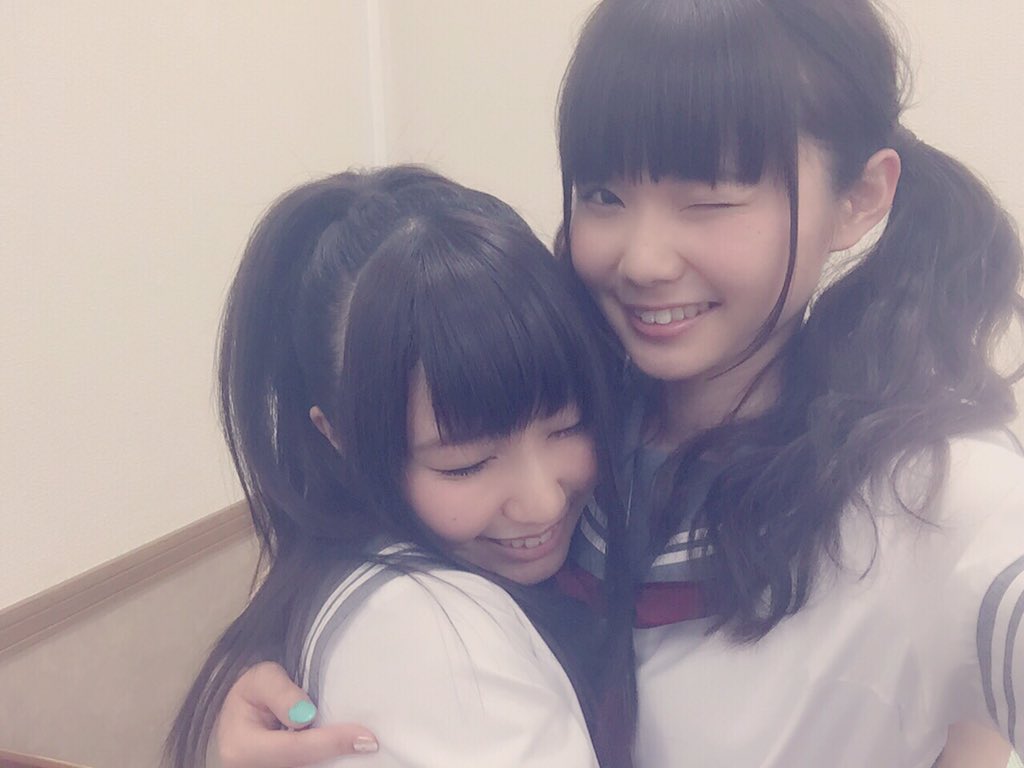 Besides I'm Disney addicted. I love all the princesses, especially Rapunzel, and I have a huge Disney collection.
゚+。:.゚ヽ(*´∀`)ノ゚.:。+゚

My instagram account: https://www.instagram.com/punzie_poppins/


Details
9726 (5843)

20

Disney, Love Live! School Idol Project / Sunshine!! , Oreimo, Adventure Time, Steven Universe, Doctor Who

μ's & Aqours & Disney

Love Live! School idol festival
View moreFavorite Pictures (108)