Neko_Orihime

n/a
Figures (139)
Goods (51)
About

Proud X Japan Fan <3

I've been collecting figures for about 3 years now, I think. At first I couldn't believe people would spend so much on figures (though I always thought they were gorgeous, I just found them really expensive haha) So I started mostly with trading figures. But step by step I got more into the hobby and also began collecting Nendoroids and then PVC. 3 years Later and my Collection has gotten pretty big and is growing everyday ^_^
I'm really proud of it and take care of my figures with love, the hobby really means alot to me.
I have a dissability called Spasm and I can't walk very well, mostly I'm a wheelchair except inside my house. My figures are a way of escaping the pain and sadness I sometimes get because of my dissability so that's one of the reasons they're really important to me. I want to build a beautiful collection I can look at with pride, and which I accomplished through my own effort. I always get a little pissed off at people who think they're just plastic toys. Sure it's a little weird of a hobby, but they shouldn't judge so quickly because a hobby can mean alot to someone and also do alot for them.

If anyone wants to send a FR I gladly accept, it's fun to chat with other collectors. Sometimes it can take a while before I reply if I have a period where I have alot of pain, but I always try to ^__^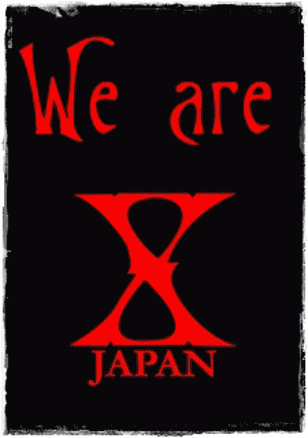 I'm also a huge J-rock and Visual kei fan, and an X Japan fanatic <3 I love them so much. Saw them live July 2011, In Utrecht and in Sept 2011, I've gotten my X Japan tattoo.
This band really means the world to me, I hope I can see them again because I miss them <3
My other favorite bands include Luna Sea and D'espairsRay but ofcourse there are more :P

I also love asian fashion, mostly visual kei and lolita.

I do Cosplay but I wish I was better at that. It's hard with my dissability to work with my hands aswell but I really want to learn how to sew better. I just need to find a good teacher but that's kind of difficult.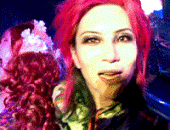 Cosplays done:

hide - Doubt PV Cosplay

Orihime Inoue - Bleach

Ash Ketchum - Pokemon

Natsume Rin - Little Busters!

Ask MFC

(solved!) Takara Tomy pokemon egg plushes


1 month ago

500 8

Diary

Bummer x 2 :(


6 months ago

837 7

Ask MFC

Bummer, not konata again :(


6 months ago

878 5
Details
10171 (435)

23

Various anime offcourse, Supernatural, CSI, Law & order, Buffy ETC.

House of night series, CSI Books, other vampire books, Harry Potter

X Japan, D'espairsRay, Luna Sea, Phantasmagoria,Megaromania,Nightwish, All time Low, Alesana etc.

Assassins Creed series, Alice:Madness Returns, Tekken, Pokemon games, Little Busters

Catgirls, Maidgirls
View moreFavorite Pictures (183)
Clubs (5)