Soliloquy I..AM..JULIUS KINGSLEY!

$$$$$$$$$$$$$$$$$$$$$$$$$$$$$$$$$$$$$$$$$$$$$$$$$$$$$$$$$$$$$$$$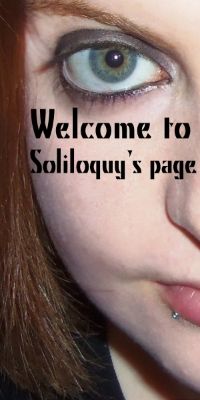 GotoOperation C.A.L.L. : Collect all Lelouch La... (13)
GotoGrail Quest Most Wanted (5)
About
Name: Cara
Name Meaning: This person is awesomehe humans still do not know that I am potato
Gender: female
Age: 19.5
Zodiac Sign: Capricorn
Place of Birth: Skyrim
School/Grade: Major in Graphic information design
Height: Short
Hair: Red, really a ginger
Favorite characters!
~Klan Klang - Macross Frontier
~Tomoe Mami - Puella Magi Madoka Magica
~Hideyoshi Kinoshita - Baka To Test
~Lelouch Lamperouge - Code Geass / R2
~Felicia - Darkstalkers
~Ayanami Rei - Neon Genesis Evangelion
~Natsume Takashi - Natsume Yuukin Chou
~Levi and Eren - Shingeki no Kyojin

A third year dingus in college, studying graphic design and living off her salary from working at a game room where I blast my own music daily and makin yo foodz at stop and shop. I am from North America, aber ich spreche Deutsch gut genug.
I've been collecting figures since 2005, coincidentally my bank account has been weeping since 2005
I am crazy in love with my figures...You know that crazy old cat lady? That's me, but with figures instead of cats, or maybe figures and cats, or maybe FIGURES OF CATS.
I will accept a friend almost without question unless I see that you are unkind to others.
I don't really have a problem with anything (or shame for that matter), so feel free to say whatever, drop by to say hello, or tell a horrible knock knock joke.
Other things I like besides figures is music, my favorite genre's are post hardcore, trance, dub step, or anything else that piques my interest.
Comments (508)
Details
22497 (183)

19

O

College Student

Code Geass, Madoka, T&B, Eva, Natsume Yuujin Chou, Shingeki no Kyojin, Karneval, Sailor Moon, My little pony FiM~

Anything yaoi

Post-Hardcore, Trance, and Dubstep. AND KPOP WOO

Skyrim, Halo 4, Soul Calibur, Sims 3, Absolute Obedience, left for dead,

cutie pies, spiky hair, small bewbs (less emphasis on breasts), colors!, larger than 1/8th scale, long hair, intricate outfits, fantasy, punk style

Macbook Pro 15"

16MP Kodak Easy Share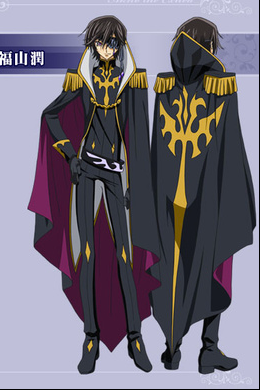 Julius Kingsley


Definitely not

Lelouch

, just some guy who looks like him with the same voice actor right?
lmao
View moreFavorite Pictures (156)