Stalking Loli hunter

*heaviest breathing*
About
Hey, there, visitor
View spoiler
Hide spoiler
YOU CAME FOR THE LOLIS, ADMIT IT, ADMIT YOUR SIN.
Welcome to my profile, thanks for stopping by!

I'm a local shop owner, I like talking about figures and anime/manga I enjoy UvU. I'm not into many games besides a couple of titles I grew attached to... And some DS (and 3DS) games ´v`
I either give out really long replies or really short ones depending on how much time I have on my hands, sorry in advance >: ;;



Visit my Youtube Channel!


[ext link
]




My collection


I've been collecting since 2009, and can't stop since then. No way I say no to my cute girls~
I've been forcibly slowed down collecting-wise since 2014 due to really strict and ridiculous importation laws imposed by our even more ridiculous government ): I found a way around, but at x2~3 the cost of each figure...
Oh well, I can't say I don't enjoy a challenge (haha;;)
I decided to heavily downsize my collection since my husband and I are planning on moving to Japan in the near future.



Hobbies and overall taste


I draw in my freetime (I was going to have a career as a comic artist/illustration but gave up on it to give it all in my shop), I also enjoy reading and watching huge batches of anime or movies. My favorite series tend to have lots of lolis, silly humor and magical girls of a sort. I also enjoy romantic stories and drama. I'm not that much into Sci-fi, but I do have an open mind.



My favorites


My

favorite anime

are Lucky Star, Vividred Operation, Moetan, Kodomo no Jikan and an open spot for whatever anime I'm hyping on atm ´v`
My all-time

favorite manga

is Karin (aka Chibi Vampire).
My

favorite games

are:


PC:

Sonic Adventure DX, Sonic Heroes, Alice: Madness Returns, Ragnarok Online (low rate servers mostly), Wakfu (stopped playing a while ago though) and, again, an open spot!


DS / 3DS

(even though I have a 2DS!): Etrian Odyssey saga; Pokémon Y.

I also really enjoy most board games and puzzles!
Feel free to FR me, I accept everyone~ <3



PM me your N3DS friend code!






YES


- Short hair and twintails
- DFC
- Spats
- Sukumizu
- Bloomers
- Kneeling
- Blush!
- Spats again because spats

Thanks for passing by!


Español
View spoiler
Hide spoiler
Hola, visitante!
View spoiler
Hide spoiler



VINISTE POR LAS LOLIS, ADMITILO, ADMITÍ TU PECADO






Bienvenido a mi perfil, gracias por la visita!


Soy dueña de un local de figuras acá en Buenos Aires~ Me gusta hablar de tanto figuras como anime/manga~ No me gustan muchos juegos más allá de los títulos con los que crecí... Y algún que otro de DS/3DS ´v`
O respondo muy poco o demasiado dependiendo del tiempo que tenga en mis manos (y de tanto en tanto me olvido de responder, ja;), perdón de antemano ;;



Mi colección


Vengo coleccionando desde 2009, y no puedo parar desde entonces. Son demasiado lindas como para decirles que no~
Me vi obligada a bajar un cambio en cuanto a coleccionar ahí por 2014 debido a nuevas leyes de importación. Encontrá la manera de seguir trayendo, pero sale unas 2~3 veces más que antes...
Bueno, no puedo decir que no me gustan los desafíos (ja;;)
Decidí disminuir considerablemente el tamaño de mi colección en Noviembre de 2015 ya que mi eposo y yo nos estaremos mudando a Japón en la segunda mitad de 2016 (las puedo volver a comprar allá después de todo... Igual.. me duele tanto verlas irse tan rápido ;_; )



Mis hobbies y gustos en general


Dibujo en mi tiempo libre (estaba estudiando diseño de historietas/dibujo pero lo dejé de lado por mi local). También me gusta mirar anime y películas de a montones. Mis series favoritas tienden a tener lolis, humor simple y algún tipo de chica mágica. También me gustan las historias románticas y los dramas, aunque no tanto. No me va tanto lo Sci-fi, pero tengo una mente abierta.

También me gustan la mayoría de los juegos de mesa o de ingenio!
Sentite libre de mandarme un FR, acepto a todos~



Mandame tu N3DS Friend Code así te agrego!






SÍ


- Pelo corto y dos colitas
- DFC (lit. Delicioso pecho plano :- ) )
- Calzas cortas
- Sukumizu ("School Mizugi", el trajecito de dos piezas japonés que usan en los colegios)
- Bloomers
- Figura arrodilladas
- Figuras ruborizadas!
- Calzas otra vez, porque calzas.


¡Gracias por tu visita!


日本語 (前のスポイラーを開けないとこのスポイラーが開けられなくなるの)



View spoiler

Hide spoiler

いらっしゃいませ!




View spoiler

Hide spoiler



ロリを見に来たよなー!認めなさい、自分の罪を!






私のプロファイルへようこそ!見に来てありがとう


ブエノスアイレスでアニメフィギュアショップのオーナーです!アニメやマンガの話するの好きなんだが、子供の頃したゲームいがいは余り興味ないの。。。 2DSが持ってるから、一つや二つのタイトルはしっています。
すごく長い答えか短すぎる答えかするかもしれないからすみません、ね!暇かどうかによってなんです。



コレクションについて


2009からフィギュア集めるので、その時から全くたまらないんです!可愛いなんだから。
アルゼンチンの政府が2014に新しい輸入についてのルール作った制で、前よりフィギュアの値段が2-3番高くなっている。まだ買ってるけど、前より少しずつなんだけけどな。。。

主人とで日本に住むことになったから、もう2016年8月まで新しいフィギュアは買わん!そして、また日本で買えるフィギュアを売ろうと決めた。悲しいなんだが、こうするしかないよ!



趣味や好きな物について


暇な時には絵を書くの(マンガデサイン勉強してたけど、店のためにやめた)。それに、、映画やアニメ見るのも好きだ。お気に入りのアニメはロリがあり、たんじゅうんなユーモア もあり、魔法少女があります。ロマンチックとドラマは時々見るの。サイファイはあまり気に入らないんだけど、見えるかもしれん。

それから、ボードゲームとパズル大好きですよ!
自由にFR送って下さい!みんな受け取るよ~



N3DSのコード交換しよう!






言い!


- 短いかみでツインテール
- ペッタン子
- スパッツ
- スク水
- ブルーマーズ
- 膝立ち
- フラッシュ
- スパッツから、スパッツ


おしまいです!

My waifu
Kobayakawa Yutaka
小早川ゆたか
Other best girls
Nijihara Ink
(+Pastel Ink)
Isshiki Akane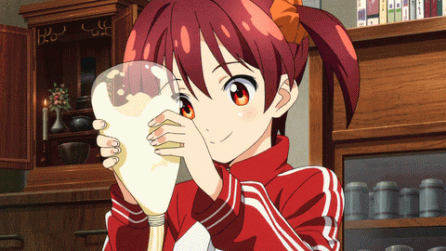 Hiiragi Tsukasa
TOP 3 µ'sical raibus
1. Yazawa Nico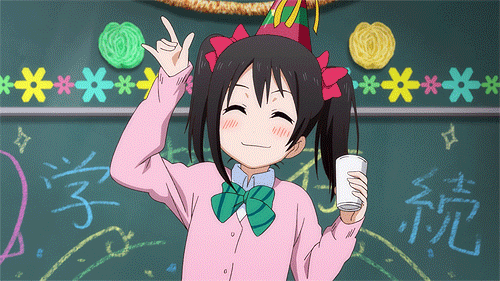 2. Toujou Nozomi
3. Nishikino Maki
TOP 3 Shiny raibus
1. Kurosawa Ruby
2. Kurosawa Dia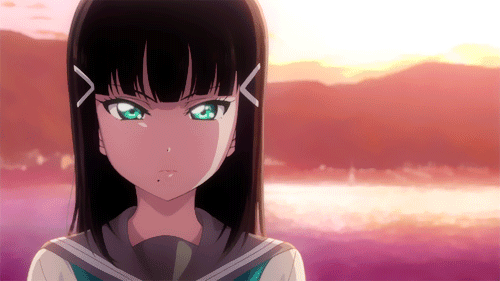 3. Tsushima Yoshiko
TOP 3 Idolmaster babies


+ Yayoi from the original set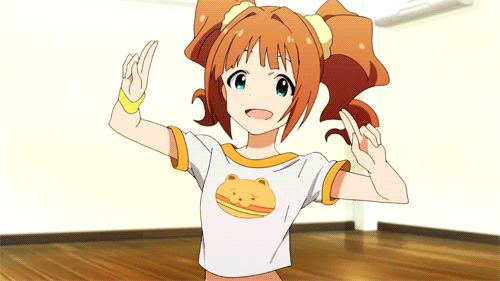 Goto[ワイフ]小早川ゆたか (17)
Goto[Best Girl・2]虹原いんく~ぱすてるインク (13)
Goto[Best Girl・3] 一色あかね (23)
Details
105653 (58)

24

B

Loving housewife

L☆S, Moetan, Vividred Operation, Kodomo no Jikan

(Manga) Karin

Kyary Pamyu Pamyu + everything and anything cute

Sonic Adventure DX, Chu Chu Rocket & Klonoa: Empire of Dreams

Short hair + twintails, DFC, sukumizu, straight bangs, braids, cute tsuns, yangire/dere, spats and mahou shoujo