Toreno

西住殿〜
Figures (293)
About
Torenoのプロファイルにようこそ!
I'm from northern Germany and currently studying IT at the University of Kiel.
Being sort of a Japanophile and quite devoted Anime/Manga fan I started collecting figures and all sorts of Japanese stuff in 2008 if I remember correctly.
If you'd like to send me a message, please do so. Even if it's just chit-chat, I don't bite and will reply.
Oh, and please don't scare Hanako while visiting. Thanks.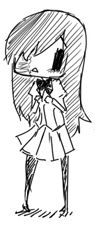 Comments (71)
Details
6315 (1018)

21

IT Student

WoT, ACNL

Headphones, Ponytail

Intel Core i5 2500k, Asus P8Z68-V/Gen 3, Gainward GeForce GTX 560 Ti Phantom, G.Skill RipjawsX 8GB, Mushkin Chronos 2,5" SSD 120GB
View moreFavorite Pictures (93)