The softer side to collecting
Echii Echii and more Echii, it's pretty much the way that my collection has gone since I first started to collect in 2012. I have watched anime over anime to the point where I am nearing the 500 mark in (MAL) anime's watched since 2012.
What does this have to do with the title well let me tell you, this year I am noticing a trend that I have yet to see since 2012. Weddings, yes Wedding attire on figurines, now don't get me wrong I am not saying that there were no Wedding attire figurines in the past. Actually one of my favourite was Miura Azusa from idol master. Want to hear something funny, I never watched a single episode but that figurine was just one of those that I fell in love with.
Now maybe its nostalgic cause I got married a few years earlier and I would have loved to see by bride in a fancy wedding dress but we opted on a civilian wedding and not to go overboard and buy a wedding dress for a few thousand dollars. No that image of Azusa in that wedding dress I found classy.
Fast forward now to 2017. Within the first few months of this year alone I have seen 4 wedding versions of figurines. Maybe I was not paying attention that much over the last 5 years but I can't remember seeing any wedding versions coming out. Most likely there were but they did not bedazzle me enough to make me look twice I guess.
This year we have Rem :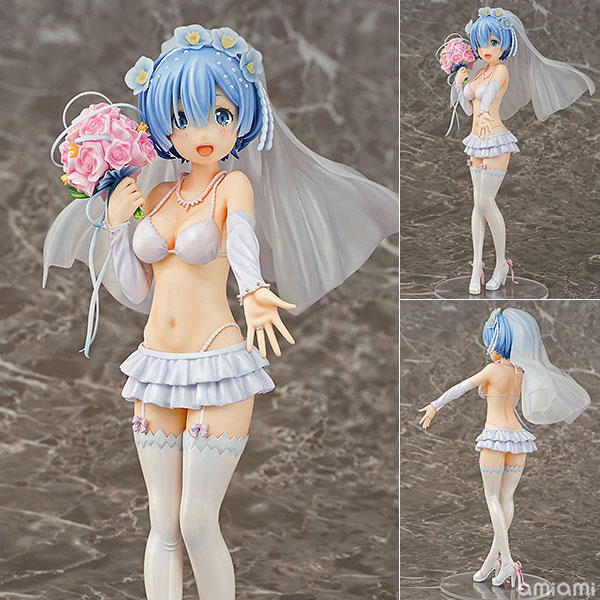 Super Sonico 10th anniversary:
Granted these two are Echii.
My favourite Kurumi from Date a Live.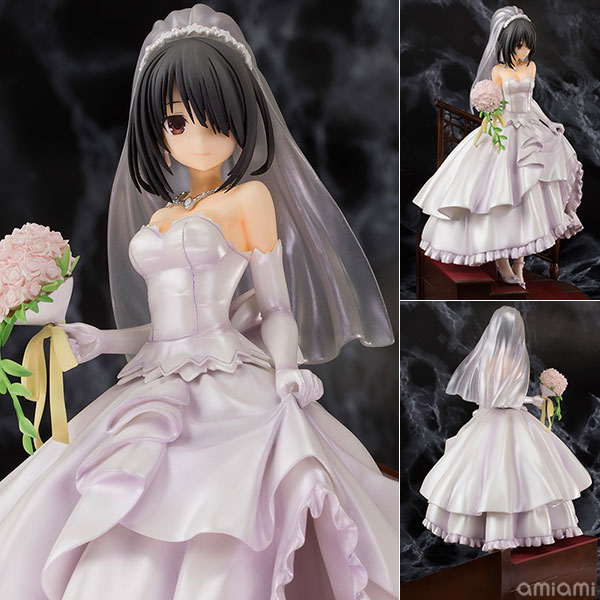 I love the OVA and have watched time and time again. Kurumi my favourite character in the show.
And yesterday morning I saw Nia Teppelin although she was available for pre-order before Kurumi.
Is 2017 special in some way in the anime where weddings are a theme? It will be interesting to see what else companies are going to come out with if not then even just these 4 are quite the haul for anyone loving wedding theme figurines. How many of you would purchase at least one of the figurines above? How many of you could not give a dam that they are making wedding versions of popular figurines. How many of you think this is just a cash grab to appease a certain demographic of collectors out there?
I look forward to your comments bellow.
= )
Tia