If you've seen my latest pic
PICTURE #1738121
- you might be wondering, how did she stand on her own? Was it Photoshopped?
*As always - if you enjoy this tutorial, please give the pic (link above) a 5-star / fav. Thank you.*
:D
The trick? It wasn't Photoshopped, I just hid the support stand right behind her legs. Here's what the support stand looks like?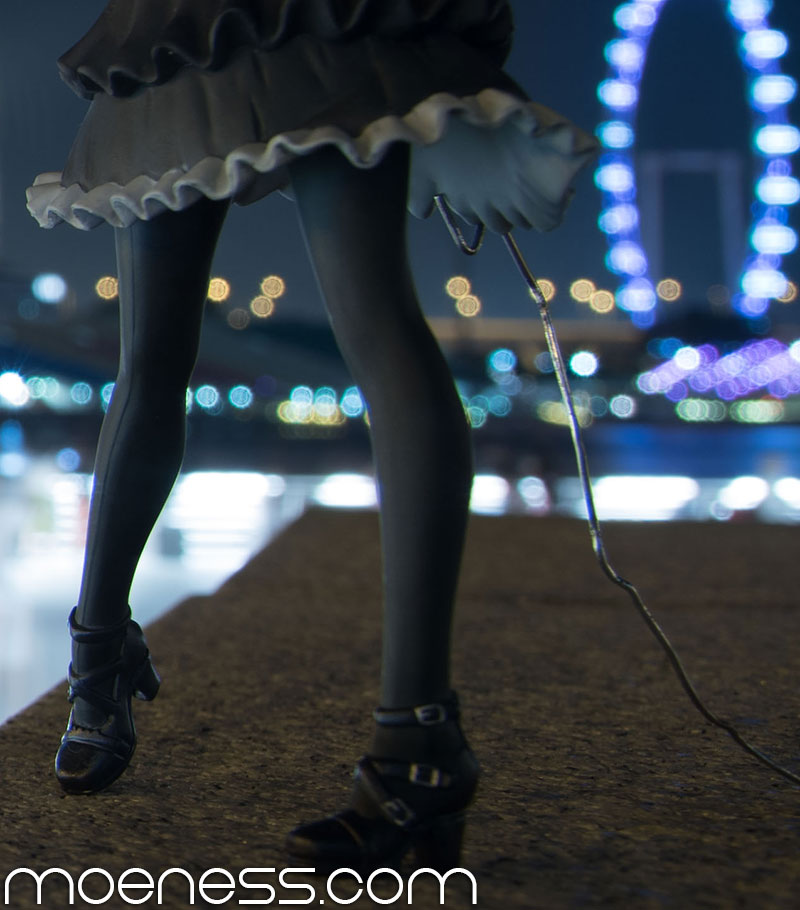 Note that this support clip works well with figures like her where the feet is without any stub (that connects to original base) and the orientation is such that it can have some weight channeled to the support.
It doesn't work well with figures like say Guilty Crown - Yuzuriha Inori - 1/8 (Good Smile Company) Ref
PICTURE #1728695
That being said, this pin only works well with rough surfaces. Smooth surfaces require it to be slightly modified, by say adding rubberized material at the tip to provide grip.
You will be able to use this support on Nendoroids too, I use it on my recent image
PICTURE #1734451
as old Nendoroids do not come with support arm system.
I was using the same pin for this Nendoroid, but I made the base curl to provide sturdier support.
*Thank you for reading - If you enjoyed this insight, do leave a 5-star and fav on the image, LINK HERE -===-> PICTURE #1738121 :D That's the best 'thanks' I can receive.*