Recently my image hosting decided to call it quits without informing me. This caused all my blogs on MFC to have their pictures gone.

Re-uploading and re-linking all the images is a long task. If you are reading this and are interested in the blog below, please leave a comment and I will give fixing that specific blog priority.

Thank you for checking out my blog!
Are you ready for another grab box unboxing?! I for sure am! Today I will be talking about an S size for girls.
The box
A regular, small AmiAmi box with a clear file peeking underneath the AmiAmi card.
On the left you can also find some slain grab boxes.
What's inside the box?
The clear-file is a two-piece set with Ou Hon (his eyebrow-game is strong!)
ITEM #582952
&
ITEM #582954
from Kingdom. I have heard of the Kingdom anime and manga series before, but never got really interested in watching it.
And then we have this guy, whose merchandise ends up in a lot of grab boxes, without much people caring about the source material. Anyway, it's a mobile pouch from Shiren
ITEM #362115
of Mystery Dungeon Furai no Siren 5 plus Fortune Tower to Unmei no Dice.
Next up is a sticker set with Sakamaki Reiji
ITEM #377918
from Diabolik Lovers More,Blood.
A sketchbook with Madara (Nyanko-sensei)
ITEM #566134
from Natsume Yuujinchou!
A 'Mask Case' set
ITEM #582957
&
ITEM #582958
from Yowamushi Pedal - Grande Road. I haven't even heard before from an item called a 'mask case', so I had no clue what it was. Apparently it's a "Antibacterial processed case for storing masks, where the case can also be used for storing tickets and other items.". To me, it just looks like mini clear files in the shape of envelopes.
And we are getting started with Osomatsu-san items! Here is an big keychain from Matsuno Karamatsu
ITEM #391775
.
Also a big and high quality keychain from Akita Toushirou
ITEM #303499
of Touken Ranbu! I like how I keep getting different ones from this set!
A really big badge of Kaginuki Rem
ITEM #417707
of Dance with Devils. I haven't heard from this series before, apparently it's a musical anime.
A very cute and big strap with Ichijou Shin and Mihama Kouji
ITEM #434753
from King of Prism.
A sad-looking strap with Kohinata Hozumi
ITEM #411728
from Prince of Stride Alternative.
Ah, as I got one from Kogitsunemaru
ITEM #306890
in an earlier grab box
BLOG #34073
, I wasn't so surprised this time about the item. This time I got Taroutachi's
ITEM #306888
version. It's a ball pen and hair accessory combination.
Another pen! This one is with Yahari Masashi
ITEM #450984
from Gyakuten Saiban: Sono "Shinjitsu", Igi Ari! (better known over here as Ace Attorney). I had no clue they even made merchandise of this guy!
sorrynotsorry
A Pochibukuro with Arakita Yasutomo
ITEM #582959
from Yowamushi Pedal. I earlier already got a set of these small cute envelopes in
BLOG #31785
, but with Naruko Shoukichi
ITEM #522697
on them.
Woah, it's been a long time since I saw a Wooser
ITEM #213043
item in a grab box!
I'm curious what the text says, if someone can translate?
Thanks for translating
CHIISAI-HIME
! The text says "Well, let's get along.".
A cute strap with Ban
ITEM #284096
from Nanatsu no Taizai! I still need to get to watching season 2 from this series! Fun cosplay-related fact:
View spoiler
Hide spoiler
I recently did a wig commission for a Meliodas cosplayer www.cosplay.com... !

Don't have a picture from the finished wig uploaded yet.

I really loved making his hairdo in wig-form, it was very challenging!
A really big rosette with Hakone Yumoto and Wombat
ITEM #465992
from Binan Koukou Chikyuu Boueibu Love! Love! (Cute High Earth Defense Club Love! Love!)! Wow, I am so impressed with the quality from this thing! I've recently seen more rosettes also from other anime franchises, I hope they will one day make some from franchises I actively collect from!
A mystery item with Sanada Gen'ichirou from Prince of Tennis. I can't find any info on the barcodes or find anything like this artwork when I look for the character. I think it's a bromide? If someone knows more about this item or could help with translations on the package, please leave a comment!
Thanks for the help
CHIISAI-HIME
! I could find more info about the item and add it to the database now:
ITEM #611589
.
Oh my gosh, what a cutie! A long can badge strap with Sengoku Shinobu
ITEM #417783
from Ensemble Stars!
Oh...it's that weird character from Osomatsu-san, Iyami
ITEM #379068
. I do think the packaging/style is pretty adorable!
This one fell in it's packaging! Don't see that happen often... Anyway, it's a charm with Shirota Mahiru
ITEM #449432
from Servamp.
Another one of the now famous overloaded-stock-at-AmiAmi badges from Prince of Tennis! This time I got a new one, with Marui Bunta
ITEM #324794
on it.
A cute face-keychain with Matsuno Osomatsu
ITEM #413311
from Osomatsu-san.
So...much...Osomatsu-san...items!!! It is clear that they made way too much merchandise, even when the series was in it's prime hype... Anyway, this is a pill case with Matsuno Karamatsu
ITEM #382356
on it.
I'll stop naming which series this is from. Button with Matsuno Jyushimatsu
ITEM #425537
.
Ah, finally a break from the-series-who-must-not-be-named, this time an Ace of Diamond item! An strap with Todoroki Raichi
ITEM #258013
.
A mini cushion badge (these items are so cute!) from Kenka Banchou Otome with Konparu Takayuki
ITEM #443638
on it. Apparently the series is a video game and manga about a girl that has to attend an all-boys school, dressed up as a boy. Did someone reading this blog read the manga and can let me know if it's good? In general franchises with crosdressing themes intrigue me, but if it's generic otome harem plot I rather spend my time on other series, haha!
Ah! I really love this style of straps! This is one with Aizen Kunitoshi
ITEM #343553
from Touken Ranbu - Online.
A small Antonio Lopez figure
ITEM #100021
from the series Tiger & Bunny! I still need to watch that anime...I have been saying this for years.
Hrmm my second one of these (got one earlier in my grab box
BLOG #34073
). Ra*bits
ITEM #466596
ribbon!
Oh gosh, these adorable little ones are still popping up in grab boxes! I thought they were quite popular, so this surprises me! I got a new one this time, Hazuki Nagisa
ITEM #302877
(series is Free! -Eternal Summer-).
And now a rather big item from the forbidden-name-series, a plush from Matsuno Jyushimatsu
ITEM #397758
. Ok, I'll admit it's quite cute!
ITEM #262445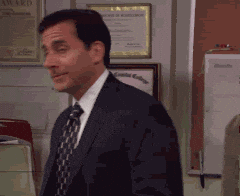 No other comment needed here.
Now this is interesting! A full box pack with sealed cards for the Yowamushi Pedal trading card game
ITEM #565905
! Quite an expensive item to be in a small box.
And then there was one huge item at the bottom of this box to close off this loot post! It's a plushie from Mikoshiba Momotarou
ITEM #373136
from Free! -Eternal Summer-. I can't get over how cute those swimming trunks look on a plushie with those proportions~ I guess he didn't sell well, because he is less popular than the main guys?
The back of his jacket even has the writing and the materials used look so nice!
Final Thoughts
Even though this box had a lot of repetitive items, I got an amazing value for my money. Especially with multiple bigger items, such as the Free! plushie and a full trading card booster pack box from Yowamushi Pedal! No regrets!
FAQ Grab boxes
Please read the FAQ before replying or sending me an PM!
View spoiler
Hide spoiler
FAQ #1


What is a grab box?


An box with mystery items. Depending on the store you can get all sorts of items. With people interested in figures/anime/gaming the most popular boxes come from AmiAmi, J-List and Tokyo Otaku Mode, This blog is from one of AmiAmi's boxes.

FAQ #2


How can I get a grab box?


Grab boxes are insanely popular and you have to act quick if you see them in stock at the store of your choice. It is recommendable to put an alert for the item on the webshop, keep an eye out on their main page (most stores advertise them there) and/or follow the shop newsletter.

FAQ #3


How much shipping did you pay for the grab box?


With most boxes you pay high shipping. On AmiAmi boxes you generally pay 2-3x the amount of the value on the box and that is for unregistered SAL! On J-List most people pay about the same amount in shipping as the box costs. TOM has free shipping if you buy an expensive grab box (totalling over $100).

FAQ #4


Did you pay costums for the grab box?


I live in the Netherlands, where costums starts at 22 euros. I mostly stick to AmiAmi grab boxes, where the small and medium sized boxes are in general valued at inbetween 15 and 21 euros before shipping. That way, I don't get taxes/customs. I do have to watch out with the current exchange rates. J-List and TOM boxes will always give me costums.

FAQ #5


Why do you buy so much grab boxes, Maakie?!


Because they are so addictive!!! Not every grab box is a good one, and a lot of times it depends on the store and/or promotion, but most of these boxes give you a lot more than what you paid for. That makes it simple for me, if I get a good deal, the chance for disappointment is small. I also have a lot of friends and acquaintances with a very wide ranging taste in anime/games, so unwanted items become easy gifts! And then I also love to do (online) trades and grab boxes give me lots of trading material! I can ramble on for a while more, haha! Long story short: Grab boxes are fun!

FAQ #6


Are you selling/trading any items from this box?


As it's impossible that everything in a grab box is to my liking, I indeed am! If you are interested in something of this box, you can comment here or PM me to ask if it's still available. I prefer trading over selling. You can find the items I'm interested in as a list on my profile: MAAKIE
See you at my next blog! Which will be a review of Kotobukiya's Souffle Rosseti figure
ITEM #5039
!