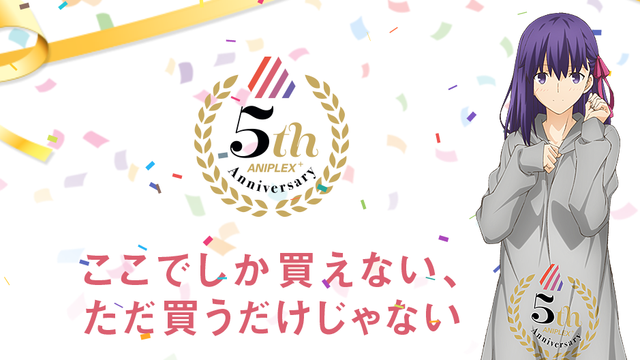 Hello!
It's Aniplex+ 5th anniversary so from now until August 31, Aniplex+ will be taking customer suggestions for future merchandise.
All you have to do to send a request is add this tag to your Twitter Post,
#アニプラ商品開発部
Here is a link to the Promotion page!
www.aniplexplus...
On a side note, I'm requesting for a Fate/Stay Night Heaven's feel 1/7 Sakura Matou PVC by Aniplex+, as she still does not have a good 1/7 PVC... and if you agree and would like to see that happen as well please like my post here:
twitter.com/Fat...
And also feel free to post here about what you guy are requesting, and what you think about this news! (;