This is probably my final figure for 2019, which was nicely received on Christmas Eve.
2019 has been a fantastic year for the hobby. I doubled the number of my collection, and managed to fine-tune what I currently have. Real-life issues have not been as great - there had been plenty of stress (studying while working can get real heavy), major family issues and one romantic heartbreak earlier in the year.
But I survived to collect yet another year. XD
2017-2018 were the initial years of my collecting and as a result, there were plenty of figures that I collected on a whim which quickly became unimportant down the road. Thankfully, a majority of them were sold off in the last few months.
2019 saw me collecting figures that I truly appreciated, whether as a fan of the character/series or merely of the figure aesthetics.
The year saw me branching out in purchasing figures outside of the One Piece series I had been focusing on, and subsequently also experiencing craftsmanship by other companies outside my usual Megahouse and Banpresto. This year, I purchased my first figures from Alter, Good Smile Company, Aniplex and Stronger.
I was also exposed to the Chinese figure company Myethos this year and acquired my very first figure by them, the Queen Of Hearts (which quickly climbed to the top of my favourites, and still holds said spot at current time) - followed subsequently by two other fantastic figures.
A new series also re-ignited my love for the Shonen genre, I had been slacking off mostly on One Piece and losing interest over time. Kimetsu no Yaiba (or Demon Slayer) is now my top series, and it's nice to once again have that feeling of waiting for the new manga chapter release every week (the last time I had religiously done that was for the Bleach series). And I am super excited on what 2020 will bring for the upcoming figures from this series. It's a welcome outlet from the hustle and bustle of life, to say the least.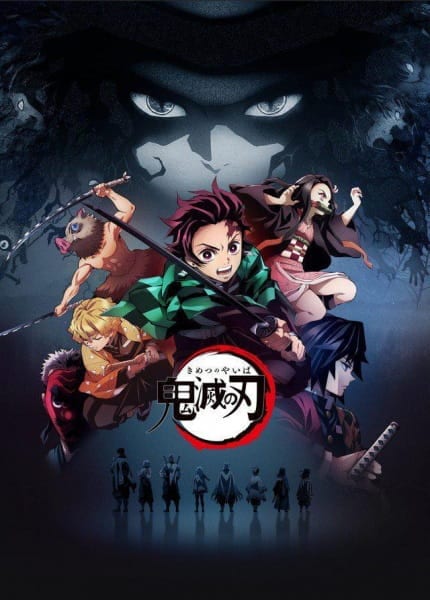 This figure collecting hobby is also a significant outlet for me, one I still enjoy tremendously for the full 2 years and running. It's been great to make worthwhile purchases, come online to look at updates and news, share comments and feedback and to just look at all the figures and collections of other users.
My collection isn't extensive yet, but I love them regardless. The figures have outgrown my solo Detolf (and I have not gotten another, due to uncertainties on moving places), so the majority of my figures are sitting in their respective boxes - and I have only properly arranged two of the four display shelfs.
The top shelf is my kimono shelf, still for want of one or two more potential kimono figures. Looking to add a Saber kimono in there, either of the Aniplex Haregi version or the upcoming Kadokawa Kimono version (depending how the colours and price turns out).
This year also saw me completing my Kuroshitsuji or Black Butler Kotobukiya ARTFX J series, which is an absolutely delightful line. This shelf probably needs a bit more work - a big nice background and then something to cover the risers.
The bottom two shelves are nothing to shout about yet - they are mostly a messy combination of the Megahouse Portrait of Pirates figures and Myethos figures. I will get to them when I have time ;)
This year also marked me procuring my very FIRST resin figure, a Kuchiki Rukia figure from an unlicensed GK studio. I am super happy with the purchase, and now have several preorders of resin GK figures on hand.
2019 marked many collecting firsts for me, and I am excited to see what next year will bring, hobby-wise or real life-wise. My 2018 diary post had photos of my trip to the Jump Anniversary in Japan but I did not make it to Akihabara this year (oh well, fingers crossed for 2020) so why not throw in a Christmas luncheon photo taken yesterday with my two Nutcrackers (don't think my friends would appreciate showing up on a figure site XD)
A very Merry Christmas and Happy New Year!