Jeanne Alter Orleans Assault.jpg
Awards
Picture of the day

Jan 02, 2020

Picture of the week

Dec 29, 2019 - Jan 04, 2020

Picture of the month

Jan 2020
About this picture
Orleans Assault!
It has been very hard, for many weeks I have slept very few hours to finish this work.
Several images are from Barcelona, the medieval area, and many other images and textures from my personal archive, also used images from pexels.com and pixabay.com.
Soldiers and others elements are made in Blender. I haven't modeled the soldiers (no enough time), I downloaded a basic model from turbosquid.com and I've modified, multiplied and textured him in different positions, in addition to introducing and modelling some weapons, and helmets.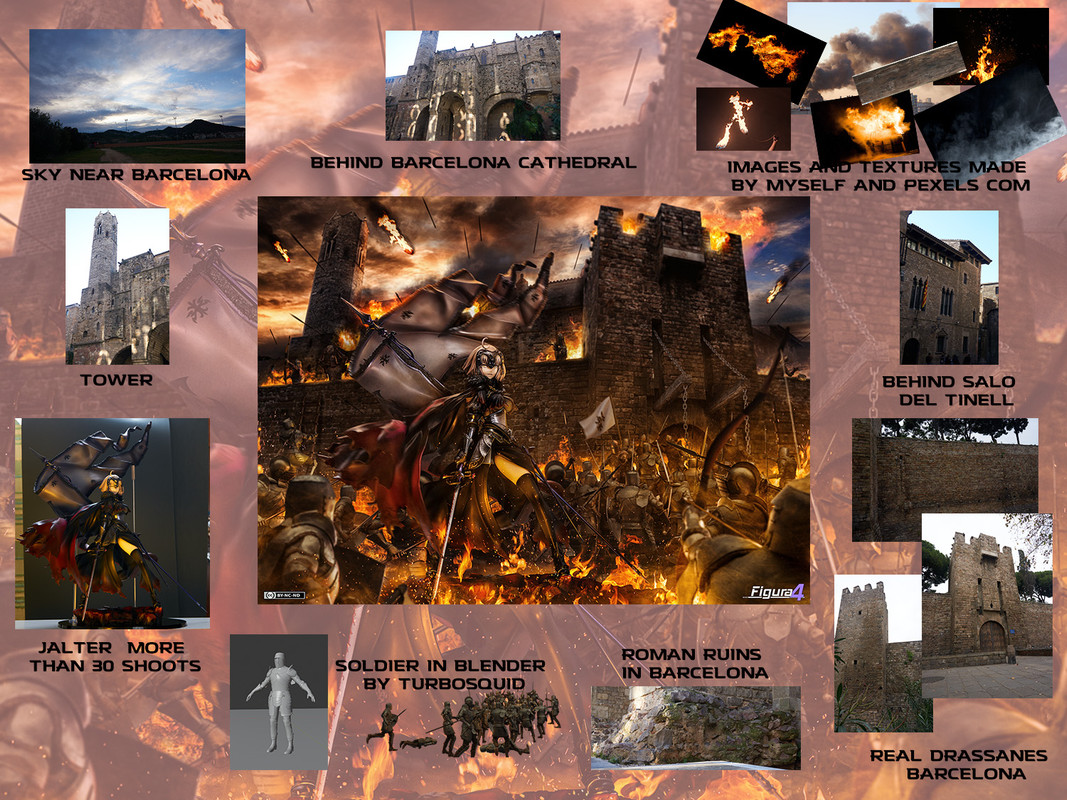 I have been inspired in old paintings of epic battles, and illustrations by various artists. Where you can see a lot of details besides the protagonist. I upload in a good resolution if you want to see more details on computer.
Hope you like it!
Instagram
Facebook