Last visit
7 hours ago
• Joined
4 years ago
• 21,093 hits (3,778)
About me

Hello, my name is Ali!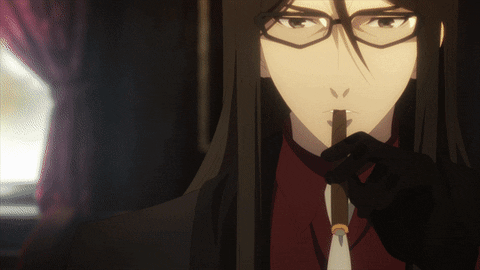 ♥ In a relationship with NITROPAN ♥
Been collecting since I started my college life. I used to draw, but due to health conditions I had to stop. I can't do a lot of things due to my health issues, so I simply try my best to help others. I like helping people, so if you're having trouble finding something you like, I can dedicate my time to finding it for you. Feel free to add me as a friend or message me about anything!


Thank you for visiting! Have a nice day!




♡ Preorders & Wishlist ♡




Preorders by Non-Japanese origin companies


✿ Tomato Girl by Sea Snail Studio x3 (Nov. 2020)
✿ Belfast Wedding Ver. by Hobby Max (Oct. 2021)
✿ 2B Wedding Dress White Ver. by Moonlight Studio (Jan. 2021)
✿ 2B White Ver. by Creative Studio (Dec. 2020)
✿ 2B by Dtalon Studio (Q2 2021)
✿ Nico Robin by Gentleman R-18 Studios (Q3 2021)



Wishlist


✿ Stardust Whispers of the Star ver. by Medium5
✿ Stardust Cheongsam by Hobby Max
✿ Squid Girl by Sea Snail Studio


About
Show(s)
Madoka Magica, Guilty Crown, Kodocha, Kaichou wa Maid-Sama, Sailor Moon, Zaion I wish you were here, Petite Cossette, Inuyasha, Mirai Nikki, One Piece, Rozen Maiden, No Game No Life, Umineko, Higurashi, Hell Girl, Detective Conan, Winx Club
Game(s)
League of legends, Angels of Death, Odin Sphere, Life is Strange, Witch House, Code Realize
MOE Point(s)
Pink hair, Bob hair-cut, Pastel colors, Wings, Maids, Nekos, Victorian, Bunny girls, Food, Princess, Butt
♡ Selling Corner! ♡


Hello! I am selling some of my figures from my collection, along with giving up some of my pre-orders. Please click the following link to see items I am selling and/or giving up:
LIST #116351

I have a few ads created for some of the items, so feel free to browse the shop:
profile/Alizred...

Do note: I do do international shipping and local pick-up (Orange County, California).
Shipping cost depends heavily on size and weight of the package. I use a lot of packaging to ensure the safety of the item, so the weight I provide you is true.



♡ Waifus ♡