Last visit
11 days ago
• Joined
10 years ago
• 30,688 hits (1,968)
About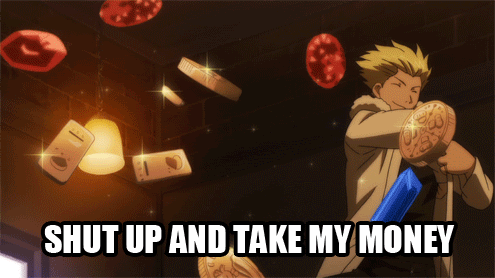 Why do I collect figures, you might ask?
In return I'll ask you "Why do we, as humans, erect statues of people or monuments of our culture's historical moments?"
There are many simple answers to that question.
We build memorials because we wish not to forget our past or the people who have influences and/or impacted our way of life.
We need a constant reminder of how we came to be and who we are today.
I see my figures in the same aspect.
Each one has influenced me in a some way enough for me to want to keep a memoir of them.
With that said I'm very selective with the products I buy.
If I enjoyed the anime or video game of a certain series and a character I liked is being turned into a figure I'll consider how the character touched me.
If it was a nice, fun experience I'll buy em as a nendoroid.
If it was a more serious impact I'll buy a scaled figure but there are always exceptions to both.
As of right now I'm in no position to freely display my collection which is why I keep em in boxes for the time being.
I'm hoping in the near future I'll be able to be comfortable in the financial aspects of life and rent myself a nice apartment where I can proudly show my figures behind glass casing.
Well that was more serious then it needed to be.
If you've read through that I'll congratulate you for withstanding that but most of it holds true.
With that said I'm here to have some fun, keep my collection up to date and to scoop out some new figs to blow my money on :3