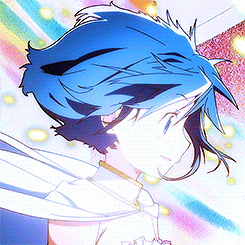 "I'm not going to screw anyone over or take anyone for granted. And I won't associate with anyone who does. I don't need anyone's thanks. I'll be the only magical girl around who doesn't use her magic for herself." - Sayaka Miki

Hello, I'm a gamer and collector and I have been collecting for quite a few years now but I didn't join this website until recently. I love to collect many characters but mostly my favourites.




My favourite types of merchandise to collect are any figures or goods of my favourite characters, Finger Puppet Figures, Plushies and Video Game merchandise.

Some of my interests include: Video Games, Anime, Drawing, Fictional Characters, Plushies, Figures, Toys and Character Goods.

My favourite characters:


Thank you for visiting my page!


MOE Point(s)
Ahoge, Anti-Hero, Big Eyes, Blue, Cape, Colourful Hair, Green, Knight, Mermaid, Split Personality, Swords, Tomboy, Tsundere, Villain
Music
Vocaloid, Aqours, VGM