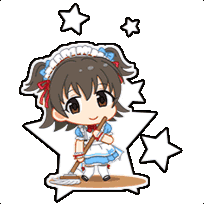 Umi Collection
|
Tori Collection
↗
Always looking/willing to buy items featuring them.
THE iDOLM@STER: SideM Collection
Hello the name is Amanda but you can call me whatever you want.
I mainly love/collect Sonoda Umi. ★ But also have a weak spot for other aidorus, children, monsters and anything cute or/and pink.
Expect slow replies from me, because I suck.