Kalissiah
Collecting since March 2012!
Last visit
5 months ago
• Joined
5 years ago
• 64,289 hits (230)
About
Hello there and welcome to my page!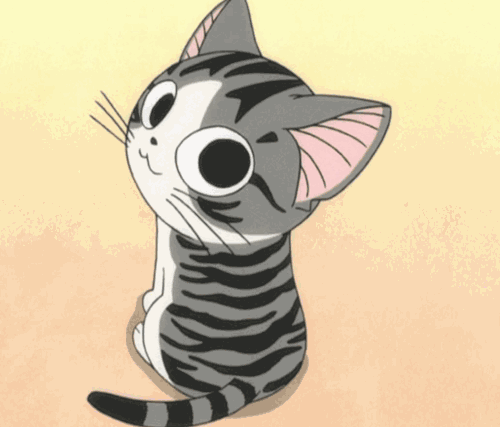 Name:

Kira
Age:
24
Location:
the Netherlands
Collecting figures since:
27-03-2012
Hobbies:
belly dancing, collecting, going to conventions and dressing up for them, gaming, Dungeons & Dragons, watching anime, Ball Jointed Dolls
Pets:
3 cats: Edgar (red tabby), Lientje (tuxedo) and Chi (blue calico)
Current obsession:
Alpacasso
Favorite manufacturer:
Native, Alpha Max
Favorite figure:
Cat Lap Milk ITEM #78685
Favorite anime:
D. Gray-Man, Claymore, Shingeki no Kyojin, Deadman Wonderland, Higurashi no Naku Koro ni
Favorite character:
Ryuugu Rena, Rivaille, Crow, Genos & Ophelia ♥
Favorite Pokemon:
Slowpoke, Mew, Bulbasaur, Vaporeon & Leafeon (though I love all of the Eeveelutions :)!)
MOE points:
nekomimi, maid uniform, school girl uniform, twintails, zettai ryouki, shimapan, cute voice, embarrassed voice, oppai
Things I collect:
anime figures, DD's, Chi's Sweet Home, plushies, cat stuff, God of War, Spartacus, Lord of the Rings, Funko POP!'s.
Due to the fact that I receive many questions about my sales, I feel like it might be helpful for potential buyers to be able to read some information on my profile about my sales.
1.
Please don't ask to me to sell a part of a figure or an extra item that came with it. Unless I specifically list those items for sale, you can assume I'm not selling them separately. I would make it more difficult for me to sell an incomplete figure to another buyer.
2.
Please don't haggle with me on shipping costs. Even when you are buying an expensive figure or multiple figures, the shipping still needs to be paid.
3.
Usually I'm pretty set on the asking price, but I don't mind if you make me an offer. Especially if you are buying multiple figures. Worst that can happen is I say no. Just make sure you don't low ball.
4.
When something from my collection is not listed for sale, don't ask me if I'm selling it.
5.
International shipping is always fairly expensive. Please only inquire about the shipping costs if you are genuinely interested. I take the effort of weighing the figure + whatever goes with and, so please don't leave me hanging when I respond to your inquiry. A simple "I'm afraid I won't be able to buy it right now" suffices.
Show(s)
One Punch Man, Shingeki no Kyojin, Deadman Wonderland, Claymore, Mahou Shoujo Madoka Magica, Guilty Crown, Queen's Blade, Higurashi no Naku Koro ni, D. Gray Man, Mirai Nikki
Game(s)
God of War, Skyrim, Guild Wars, Neverwinter.
MOE Point(s)
Shimapan, twin tails, zettai ryouiki, nekomimi, school uniform
Music
OST's from games, movies and series, psychedelic trance, rap, kizomba. And whatever sounds good :)