Last visit
4 months ago
• Joined
11 years ago
• 81,219 hits (244)
About
THANKS For 70.000 Hits ^_^
My Favorite and watch each Week :
1) One Piece .... One Piece !! ;p
2) kimetsu no Yaiba
3) Dr Stone
4) Black clover
5) Wainting the next of the promised neverland....
I finished to ReReReReReReRe Watch One Piece to the Beginning!
Since 2000's Anime Seen Completly with Oav :
Prince of Tennis, Hunter x Hunter, K-on!, GTO, Reborn, Zero no Tsukaima, Giant Killing, Soul Eater, FMA, FMA Brotherhood, Death Note, Hungry Heart Wild Striker, Inuyasha, Kenshi, Saint Seiya, Hajime no Ippo, Major, Slam Dunk, One Outs, Hokuto no Ken, Capeta, Gashbell, Claymore, DanDoh, Yuyu Hakusho, Tenjou Tenge, Ping pong club, Oruchuban, Chi's Sweet Home, Needless, Eyeshield 21, Cross Game, Jigoku Shoujo, Bungaku Shoujo, Tobaku Mokujiroku Kaiji, the Ikkitousen Season, Nurarihyon No Mago, Fate Stay Night, Katanagatari, Heroman, Dragon Ball Kai, Kuroshitsuji, Yondemasu yo Azazel-san, Moshidora, Baka to Test to Shoukanjuu, Gosick, Ore no Imouto ga Konna ni Kawaii Wake ga Nai, Deadman Wonderland, Kamisama no memo-chou, Kaiji (S2), Ao No Exorcist, Baka to Test to Shoukanjuu Ni, C3 (Cube x Cursed x Curious), Bakuman (2nd Season), Shin Tennis no Oji Sama (Prince of Tennis 2012), Bleach, Working !!, Beelzebub, Nurarihyon no Mago (2nd Season), Area no Kishi, Kuroko no Basket, Fairy Tail, Brave 10, & Bakuman, Hajime No Ippo The rising, Roughneck Sumo Wrestler!! Matsutarou and Natsume Yuujinchou, Blood lab, food wars,Dragon ball super, fairy tail ... (and all those I forgot) :p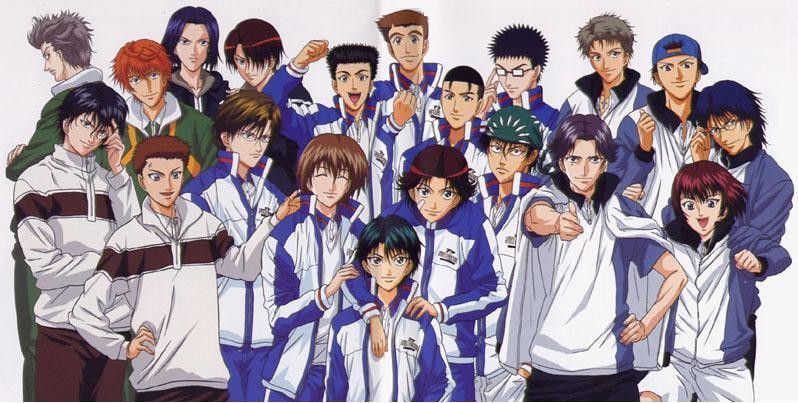 Anime seen since 80's to 2000's
: Dragon Ball, DBZ, Dr Slump, Saint Seiya, City Hunter, Cat's Eyes, Cosmo Cat's, Sailor Moon, Pokemon, Minky Momo, Jem, The Care Bears, Creamy Mami, Captain tsubasa, Haisukuuru! Kimengumi (college fou fou fou), Ninja Turtles, Wingman, Mask, Hokuto no Ken, He-man, She-ra, Snorks, Astro Boy, Princess Sarah, Candy, Club Bcbg, Juliette je t'aime, Ai Shite Knight (Lucy amour rock'n roll), Animaniacs, Tiny Toon's, Les Entrechats (Heathcliff & the Catillac Cats)... All Disney anime & Film ...
About
Show(s)
Got, Vikings, Walking Dead, Big Bang Theory, Westworld
Book(s)
One Piece, the promised Neverland
Game(s)
One Piece treasure cruise, Angry Birds, Zelda, Layton, Dragon Quest Joker, Mario Kart Wii
MOE Point(s)
Nekomimi, Blue Eyes
Music
Manga Openig Ending Music :p