Kouichirou
Last visit
6 months ago
• Joined
5 years ago
• 7,725 hits (10,637)
About
Welcome to my collection!
Just started collecting so I don't have that many at the moment.. :s
I've been into anime for about 4 years, gradually getting more and more into it. I started to watch anime because at the time, I was going through some tough stuff in life so I decided to watch an anime from my childhood I really liked to distract me from all the tough things. When I finished I found myself wanting more. The rest is just well.. History I guess.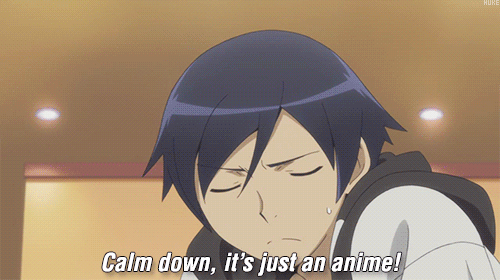 Show(s)
Romance anime~ It's too hard to pick a favorite!
Book(s)
Lord of the Rings, The Hobbit, I don't read. Visual Novels if you'd say those are books.
Game(s)
Mostly online games. Elsword KR, Star Wars the Old Republic, some Xbox and PS3 games.. Visual Novels? Are they games or books? Both? Sure.
MOE Point(s)
White hair, quiet, red eyes, glasses, STOCKINGS, bows, oversized sweater, sweater showing shoulders, twin tails, be Ruri Gokou or Tohsaka Rin.
Music
Everything but country. Mostly Japanese music though.