Memyandi
Last visit
1 day ago
• Joined
7 years ago
• 69,954 hits (207)
About
"Anime is always good."

- My Mom
Music
I'm every Devilman no Uta meme ever made
PSA ♡
Thank you

if you ever sold something to or bought/took over preorders for something from me!
There have been difficult cases with both and many of you would deserve a shoutout. All of you have been a huge help!
☒
Not only do I buy non-japanese origin+manufacturer or fan-made items as well, but I even consider some of my clothes, jewelries, or furniture collectibles (because of e.g. Disney motifs or "themes" that I have a lot of other items of, like certain animals or flowers, etc.). I can never draw a line lol. I try to keep track of everything not in the database (non-japanese/fan-made, or lacking info) on my ->lists<- if I'm not too lazy/busy.

☒ All my "risers" are ColorColle (or similar) cases; I have well over 200 but don't know the exact number or ratio, that's why only one of each is added.
☒ OWNED MEDIA counts what is on my shelf! Meaning digital media is not added, but translated/localized media might be (as long as it's similar enough to the JPN entry).
Hello 💛
〚﹏⋆Credits⋆﹏〛Banner & Icon:

Digimon Adventure tri.

official art ✧ Custom: <source> ✧ About Me:


Contact me in case I'm using an artwork of yours without consent!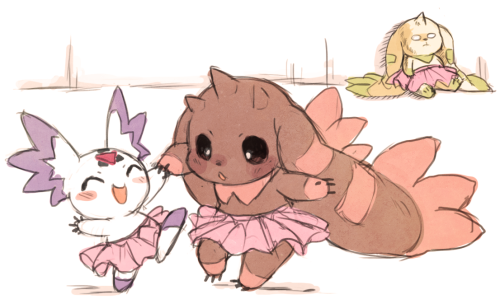 Every week after ballet training, Lopmon is who I aspire to be but Terriermon is who I am