Online
• Joined
4 years ago
• 5,340 hits (22,039)
About
Hi I'm Nifi, I like collecting figures of characters, series and artists I love.
Not a fan of larger scales, I miss the days 1/8 was the standard, but sometimes you can't really choose.

Airi is my waifu, I love her very much!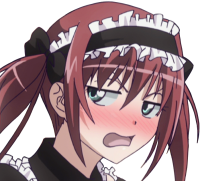 About
MOE Point(s)
red hair, green hair, unusual_eyebrows, fangs, demons, waistcoats, pasties, maids, old-school lolita, any other frilly clothing, 2000s anime and vn artstyles.