Otakyun
«Oreimo's fanboy (>°3°)>»
Online
• Joined
5 years ago
• 22,184 hits (1,838)
About
Bonjour à tous ! / Hi everyone !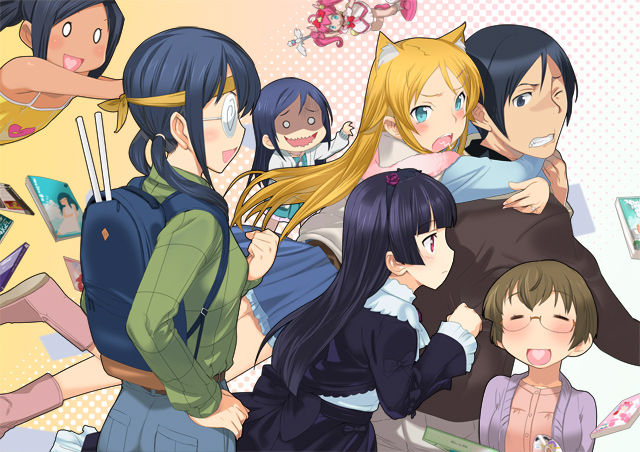 Je me surnomme Otakyun : J'ai 28 ans et j'ai commencé ma collection de figurine en Juillet 2007 avec ma première PVC (
ITEM #325
) et 2 ans plus tard, j'ai débuté ma collection sur OreImo ! J'essaye de collectionner tout ce qui touche à ma licence Favorite (Figurine, Livre, Jeux vidéo,...). Je suis aussi assistant rédacteur sur le site MoePop !
My surname is Otakyun! I'm 28 years old and i started my Figure collection in July 2007 with my first PVC (
ITEM #325
) and 2 years later, my OreImo collection started ! I'm trying to collect all Oreimo Stuff (Figure, Book, Games,...). Also, I'm assistant writer on MoePop !
My English and Japanese is not very good, i'm so sorry !
Merci de votre visite/Thank you for visiting my profile
Show(s)
Anime : One Room, Nyanko-days, Gundam Orphans 2, 3-gatsu no Lion, BanG Dream!, Akiba's Trip: The Animation, Gabrield DropOut!, Chaos;Child, Freaky Girls, Youjo Senki, Kobayashi-san Chi no Maidragon, Ao no Exorcist: Kyoto Saga, KonoSuba 2,...
Book(s)
Manga : Mitsuboshi Colors, Eromanga-sensei,... / Light Novel : Eromanga-sensei, DanMachi, Sword Art Online,...
Game(s)
PC : Overwatch / Mobage : Fire Emblem Heroes, Tokyo 7th Sisters
MOE Point(s)
Twintails, Megane, loli, Imouto, zettai ryouiki, Nekomimi, Gym Uniform.
Music
Idol and Anime Music