Last visit
1 day ago
• Joined
1 year ago
• 5,272 hits (25,453)
About
Casual collector obsessed with any kind of art, eccentric outfits, magical girls and everything 80s
View spoiler
Hide spoiler
My name is Eleanor, I'm a bisexual girl studying art history at my local universiy in Italy. My biggest passions are definitely art and music, and I've been playing the harp since I was 6. I am also graduating in June 2023 in harp at my local conservatory after 9 years of studying there.
As you can see, one of my favourite characters and #1 waifu is Lum ever since I saw her on a VHS cover when I was 4. I love everything about her and I'm a fan of the work of Rumiko Takahashi in general, especially Urusei Yatsura and Inuyasha. Other characters I really like are Ryuko Matoi, Tatsumaki, Haruka Teno (Sailor Uranus), Inuyasha, Arale Norimaki, Shinobu Kocho, Midari Ikishima (still waiting for the day she will get her first figure...) Korra, Tsuyu Asui, Kyojuro Rengoku (who is my #1 husbando), Mitsuri Kanroji and Bulma. I love magical girls in general, and Tokyo Mew Mew is probably my favourite anime of the genre.
I love everything about the 80s: the fashion, the movies, and especially the music. Most of my playlist is from 80s bands, both their hits and their underrated gems, and the rest is made of music made in the present day but resembling 80s music, the so called genre of "retrowave".
My collection is mostly made of prizes both for budget and for space reasons. The thing I focus on the most in a figure is definitely the creativity of outfit, then secondly the pose: I just love eccentric, colorful and eye catching outfits. Characters I collect the most of are Lum, Shinobu Kocho and Kyojuro Rengoku. I am also trying to collect all the My hero Academia funko pops because I think they're super cute!
Friend requests and pms are very welcome if we share interests!
Thanks for stopping by!


Ordered figures not on MFC
View spoiler
Hide spoiler
League of Legends K/DA Ahri 1/7 (Apex)
September 2022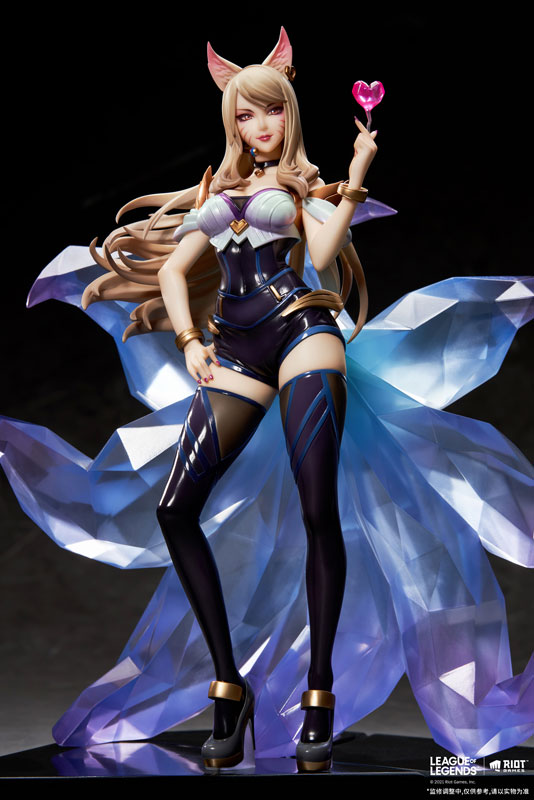 Fairy Tale - Another: Sleeping Beauty 1/8 (Myethos)
November 2022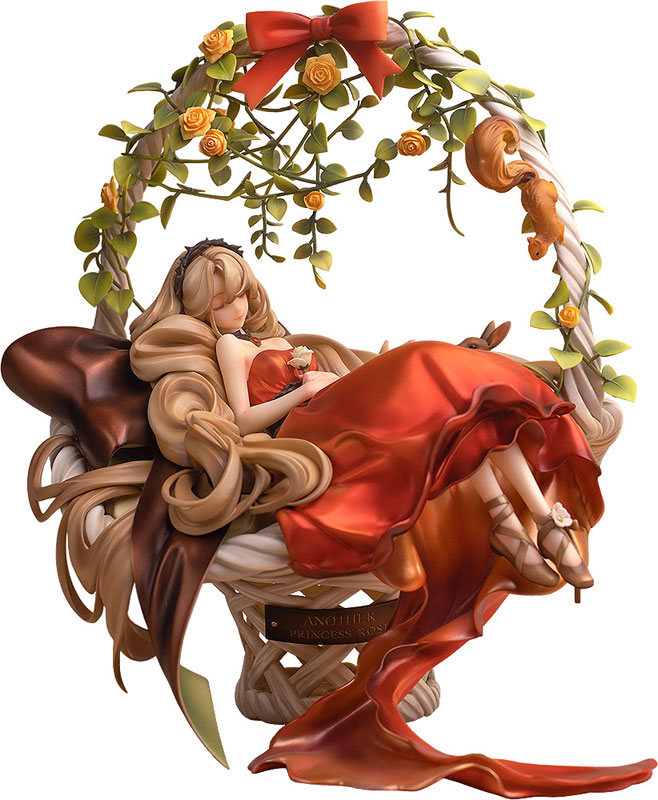 Gift+ King of Glory Angela: Mysterious Journey of Time ver. 1/10 (Myethos)
February 2023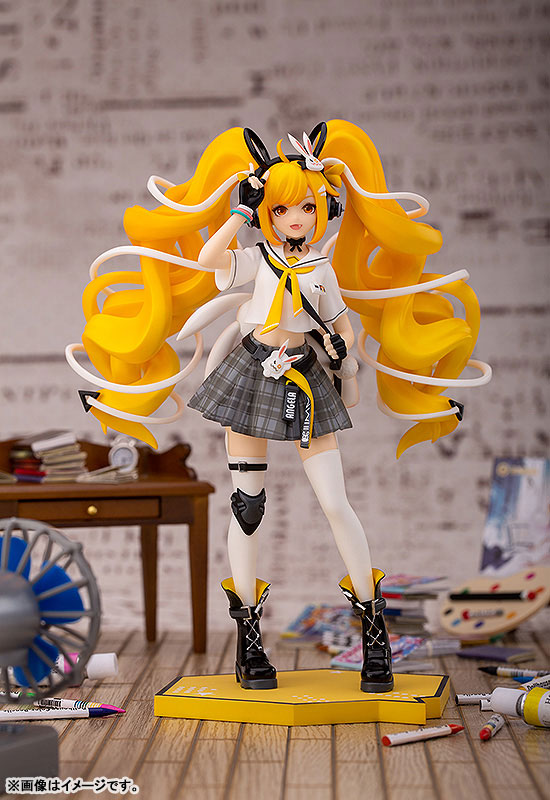 Arknights Angelina Song of long voyage ver. 1/7 (Apex)
March 2023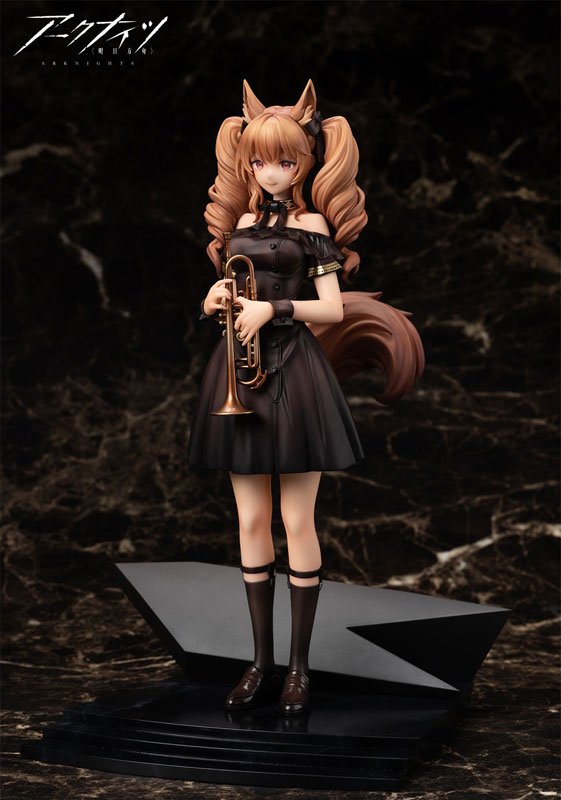 Vsinger Luo Tianyi Unexplored flower garden casual wear version 1/7 (Vsinger)
April 2023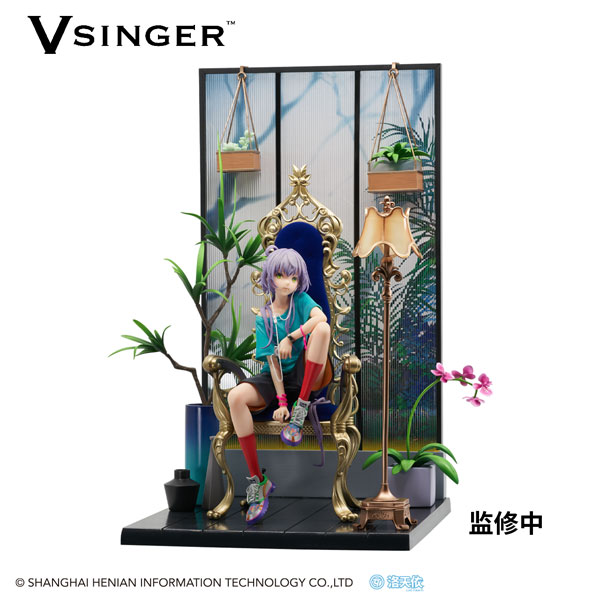 League of Legends Xayah 1/7 (Apex)
May 2023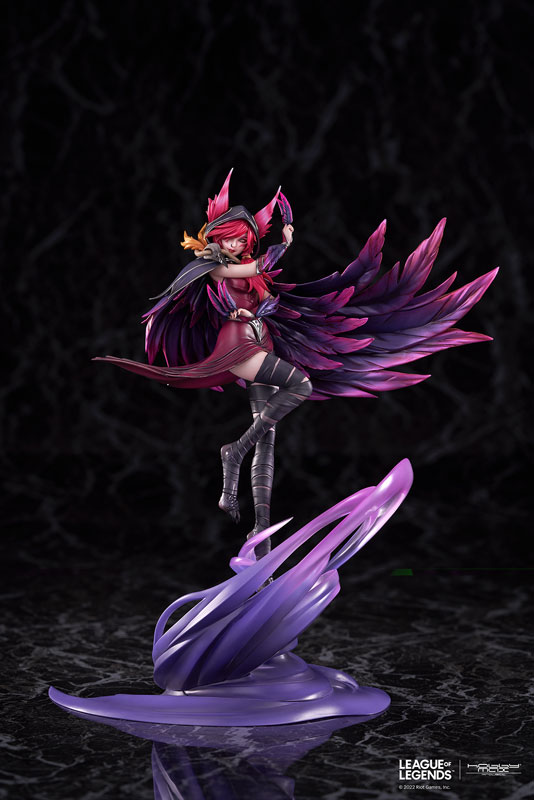 About
Occupation
Art history student + harpist
Show(s)
Anime: Kill la Kill, Demon Slayer, Death Note, Urusei Yatsura, Kakegurui, My Hero Academia. Shows: Gotham, Arcane, Adventure Time
Book(s)
Fav books: One flew over the cuckoo's nest by Ken Kesey, The Great Gatsby by F.S.Fitzgerald, Futu.re by Dmitry Glukhovsky. Main reading interest: art essays, sci-fi novels, 1800s poetry, comic books and mangas (especially Flash and Avengers)
Game(s)
League of Legends, Genshin Impact
MOE Point(s)
Green or blue hair/ a certain Flame Hashira with a passion for food
Music
Anything with synths and good lyrics. My favourite bands are New Order and Depeche Mode
Camera
Just my phone (sorry for the poor quality!!)
I love giving music recommendations! feel free to pm me if you're looking for new music with a particular mood (✿◠‿◠)
My favourite shelf:
Favourite characters (no particular order)