Evangelion enthusiast; Angel connoisseur
Last visit
10 hours ago
• Joined
24 days ago
• 269 hits (101,972)
About
Hello, and welcome to my page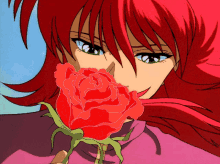 Do not converse,message, or interact with me if you are a lolicon or shotacon. I do not wish to speak to you, I will ignore your messages even if they are polite.
The main franchises I am interested in are Neon genesis Evangelion and Yu Yu Hakusho
Most of my figures are older scale figures or prize figures. I do not intend on spending copious amounts of money on newer and more detailed figures; so please do not recommend them to me
*Note* If I seem stern, it is just my typing/speaking tone.