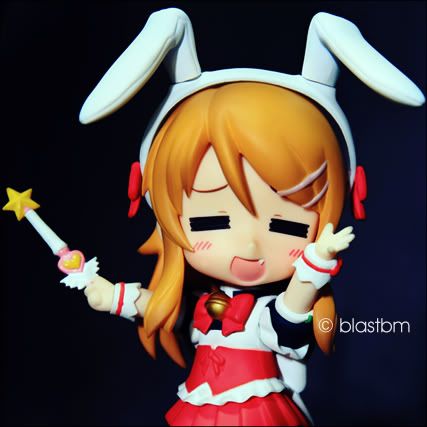 Ahh-nn~~!
And my love for Nendoroids has just started...
Will be posting mainly photos of Nendoroids I acquired, borrowed, and will acquire in the future. :D
And maybe Gundams too, whenever I feel like to XD.
Check out more photos at the links below ;D.
Instagram:
nendoblast
Web:
Nendo Blast!
Show(s)
Right now: Ore no Imouto Konna ni Kawaii wake ga nai
Game(s)
Now Playing: Pokemon Black! (DS), Lunar Star Silver Harmony! (PSP)
Music
Do As Infinity, JPop, JRock
Computer
Custom Built: Intel Core i3, Asus N43SL Core i5 Sandy Bridge