"You and the end of summer and the dreams of the future..."
Last visit
1 day ago
• Joined
3 years ago
• 11,494 hits (10,028)
About
Alexi

-

INFJ

-

Cancer

/

Scorpio

/

Libra

-

Faerie Princess


Note: Thank you for all the birthday messages :3 I will read them when I'm feeling better. I love you guys <3

In the forest of dreams, time forever stands still
(If the video is not playing, clear your entire browsing history, cached files, cookies, and data, then restart the browser.)
Art by Alexi (that's me!)
Buddy, the Right Arm of the Forest Faerie
why are figures so expensive now?

Not only does this mean that the market is overwhelmed with buyers for a limited number of already released figures, but a glance at the figure collecting subreddit would suggest that many new collectors have been a little slow to understand the pre-order system as well. Add to that the steady stream of folks getting into the game every day, and suddenly you've got runs that are quite a bit smaller than actual demand calls for. It's unlikely that companies would be too keen to just produce more, either--the mix of rising prices, increasing delays, and plummeting QC suggests that manufacturers are already struggling to fulfil this new surge of pre-orders. Handmade products like these just aren't meant to be produced on such a huge scale, and the system appears to be cracking under the pressure.
This isn't a "newbie bad" rant or anything like that. The amount of activity on both MFC and reddit from collectors who've been doing this for even a year or less is increasing exponentially. More people are competing to buy up a small aftermarket of figures, and more people are pre-ordering products that are expensive and labor-intensive to make. Price spikes in that kind of situation are inevitable.
A bunch of folks keep talking about supply and demand, but I'm surprised that we're not talking more about the elephant in the room: if prices are going up, then apparently supply is low and demand is high. And why is that? If you ask me, it's because of a massive influx of new collectors--especially since the beginning of the pandemic.
"Secret Garden" by AX

A place where I belong;
A place where I am always by your side;
for such a place my heart has searched for so long.

The yellow light of morning seeps between
the branches of the forest;
we walk together down the path we created
hand in hand.

A soft touch of the cheek;
A faint whisper and the lush grass beneath our feet;
I pull you through the woods
into the mystical land of Faeries;
into a place we will never be seen again.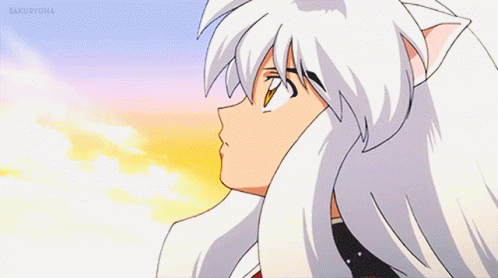 𝕊𝕠𝕞𝕖𝕕𝕒𝕪, 𝕀 𝕨𝕚𝕝𝕝 𝕓𝕖𝕔𝕠𝕞𝕖 𝕤𝕠𝕞𝕖𝕠𝕟𝕖 𝕨𝕙𝕠 𝕨𝕠𝕟'𝕥 𝕒𝕡𝕠𝕝𝕠𝕘𝕚𝕫𝕖 𝕗𝕠𝕣 𝕓𝕖𝕚𝕟𝕘 𝕞𝕪𝕤𝕖𝕝𝕗.
River Jude, the Forest Guardian
About
Show(s)
My Own Private Idaho, The Wolverine, House MD, Tuca and Bertie, The Terminator
Book(s)
The Prince - Niccolo Machiavelli
Game(s)
Fire Emblem Heroes, Fire Emblem Fates, Pokemon
MOE Point(s)
the goofy, petty fella with a cocky attitude who's shy and sweet and very gentle when they love ya
Music
Maroon 5, Jamie Woon, Aleka's Attic, REM, Fleetwood Mac, Turnover, Kenichiro Nishihara, The Gorillaz, XTC, BTS, Sister's Barbershop, David Bowie