goddessxaqua

Queen's Watchdog's Wife
collector of figures, plushies, teacups, & antiques ♡
Last visit
2 hours ago
• Joined
7 years ago
• 133,647 hits (85)
About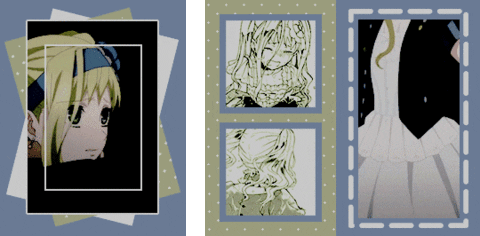 Hi there! I started seriously collecting around January 2014. My collection predominately consists of Kuroshitsuji, Cardcaptor Sakura, Konosuba (Aqua), the MOTHER series, NieR series, and the Legend of Zelda series.
My favorite series are Cardcaptor Sakura, Kuroshitsuji, PandoraHearts, xxxHolic, and Tsubasa Chronicle. My favorite characters are Ciel Phantomhive, Elizabeth Midford, Gilbert Nightray, Sakura Kinomoto, Syaoran Li, Yuuko Ichihara, and Goddess Aqua ♡
Don't be entitled and DM me asking if I would sell you something from my collection--it's rude as hell. The

only

items for sale are the ones in my ads section.


Follow me on my hobby instagram:

@gamecollectibles
Figures I own that aren't in the database
Preordered:
About
Show(s)
Cardcaptor Sakura, Madoka Magica, Sailor Moon, Konosuba, Re:Zero, Kuroshitsuji: Book of Circus, Kuroshitsuji: Book of the Atlantic, Violet Evergarden
Book(s)
Kuroshitsuji, PandoraHearts, Tsubasa: Reservoir Chronicle, xxxHolic, Cardcaptor Sakura, The Ancient Magus' Bride, Nana, Yona of the Dawn, Scum's Wish, Witch Hat Atelier, The Case Study of Vanitas, Umineko, Higurashi
Game(s)
MOTHER series, The Legend of Zelda series, NieR series, MapleStory, Okage: Shadow King, Super Mario Bros. series, Kirby series