The only thing I seriously collect is old technology.
Last visit
14 hours ago
• Joined
1 month ago
• 1,235 hits (59,974)
About
rina.




about me.



shut-in. hardcore otaku since '08. pornogrind + moe fan.
i love most eroge + fighting games, and am happy to talk about them.
ちぇみー推し!
currently running arch + win10 + gentoo. looking into void.


i am autistic.





"dni" criteria.


you are like this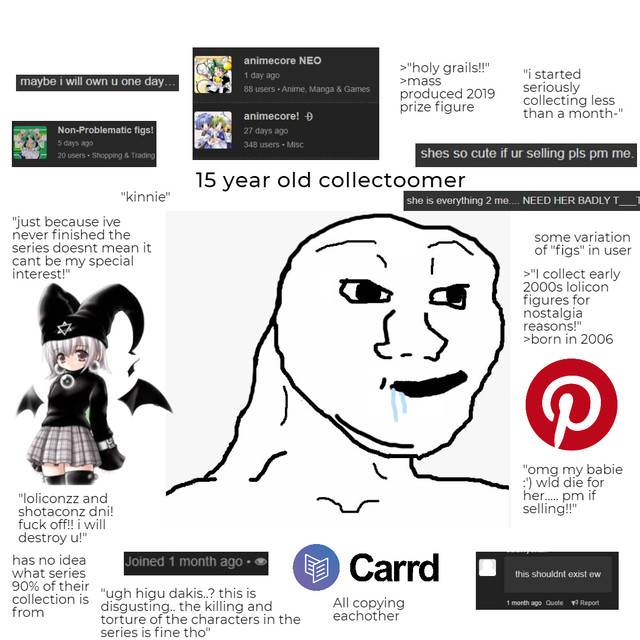 made by the wonderful RubyOshi
About
Show(s)
haruhi series, date a live, madoka magica, k-on, any 00s/early 10s moeshit, love live
Game(s)
doom, quake, vtm:b, most eroge, touhou (classic era), obscure ryonage, nepnep (spec. 4goddesses n sega hard) daggerfall + oblivion, wizardry series, ddr, dnd
MOE Point(s)
twintails, loli, guns, military wear, magical girl, natural coloured hair, pink hair, blue hair, glasses, randoseru, tan lines, any sort of hat, mage/wizard/witch, kuudere, mecha, anthropomorphised weaponry, active/fit, exposed tummy, idol, autistic, mole
Music
last.fm/user/gutturalsnug
Camera
CASIO Azusa Nakano Birthday Ver.