puppycats
Last visit
1 month ago
• Joined
1 year ago
• 1,246 hits (45,871)
About
Hey! My name is kiki and I really love cute things and 2d anime girls! I'm really into magical girl and idol anime, with my favorite anime being love live. I also really like sanrio, san-x, animal crossing, and playing indie games on steam. My collection is very small but I hope to grow it soon!!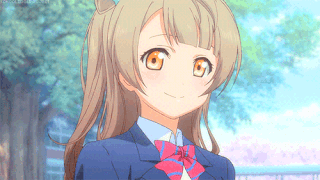 Kotori Minami is the most loveliest girl in the world to me!! She's been the light of my life for three years now, ever since i've discovered love live. I love her a lot and I hope to build a shrine of her one day.
Even though I am shy I love making new friends so feel free to send a FR and/ or say hi if we share similar interests!!
Show(s)
Love Live, Love Live Sunshine, Idolm@aster Cinderella Girls, Sailor Moon, Madoka Magica, Cardcaptor Sakura, Yuru Yuri
MOE Point(s)
♡ Kotori Minami ♡, magical girls, idols, thicc girls, thigh highs, nekomimi, twintails